Four Refreshing Perspectives for Higher Ed Social Media Marketers
---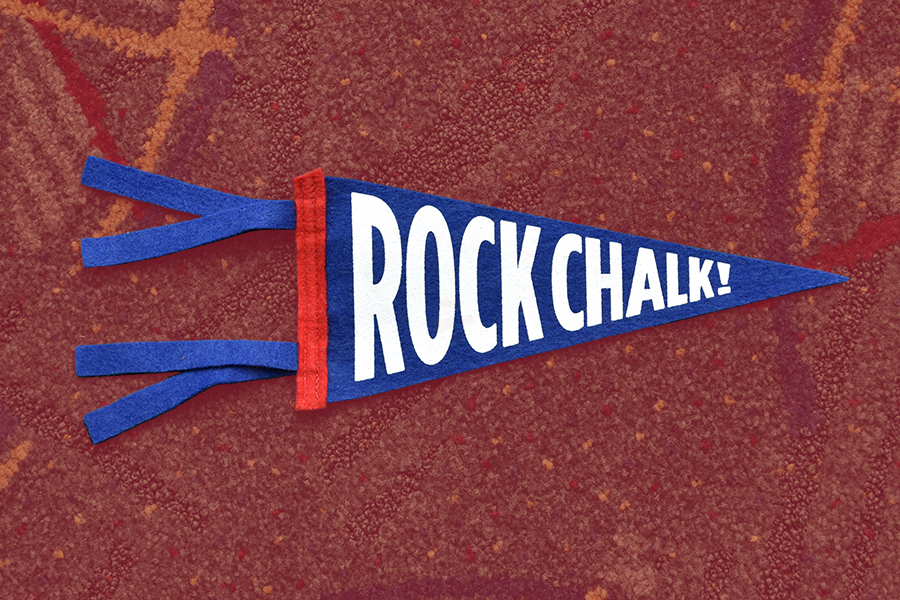 I recently attended the CASE Social Media Conference in Portland, which brings higher-education professionals together to share their perspectives on using social media as a marketing platform. This was my first CASE conference and I was pleased to find the presentations insightful, the presenters inspiring, and the community kind and welcoming.
The conference hotel – a Hilton nestled into a downtown saturated with bizarre-yet-delightful donuts, a bookstore that spans an entire city block, and its own genus of tantalizing street food – was buzzing with enthusiastic marketers. This post explores the four most important things I learned from their stories and experiences.
---
1. Everything starts with the story concept. How many times have you approached content creation like this: You get your hands on an already written story, you search for (or create) visual assets to support it, you post it on social, and then you try to drive traffic from the different platforms? Sonja Likness of Duke University suggests a better way to do things.

Start by identifying the story — not a news story you scavenged for — I'm talking about identifying the larger story you want to tell. Then, define the audience you want to reach and determine which platforms that audience uses. Now that you know the story and have defined your audience, intentionally create content for each platform. No more horizontal images in your Instagram stories or decapitated heads on Twitter! You create the assets specifically for the platforms your audience is on.

Now you're ready to share the content (hooray!), but don't forget to come back and measure success. As you create each asset, be sure to identify what its success looks like. For example, if you're creating Instagram stories, are you counting views or does the panel have a call to action?

2. Embrace your team, even if it's "efficiently resourced." That's what Melissa Velez-Luce of North Park University calls the one or two-person shops churning out all the social content at most universities. These teams need to be especially good stewards of time and energy to get the most out of each story they're telling. Velez-Luce recommends looking for ways to repurpose content on various platforms, building a network of social ambassadors to help create content, and using tools that increase efficiency — tools like Adobe Spark for creating graphics, Airtable for a shared editorial calendar, and Grammarly for editorial help.
 
3. Stop using your YouTube channel like it's just a video repository. If you take only one thing away from this post, let it be this: YouTube is one of the most effective platforms to strategically reach prospective and international students. Toby Dobies of West Virginia University tells us why:
• YouTube is available in 91 countries and more than 80 languages, with 80% of its views coming from outside the U.S.
• Gen Z uses YouTube more than Instagram and Snapchat, with 96% of teens watching the platform every day.
• YouTube isn't just Gen Z's favorite social platform, it's their favorite brand, (followed by Doritos, Oreo, and Netflix).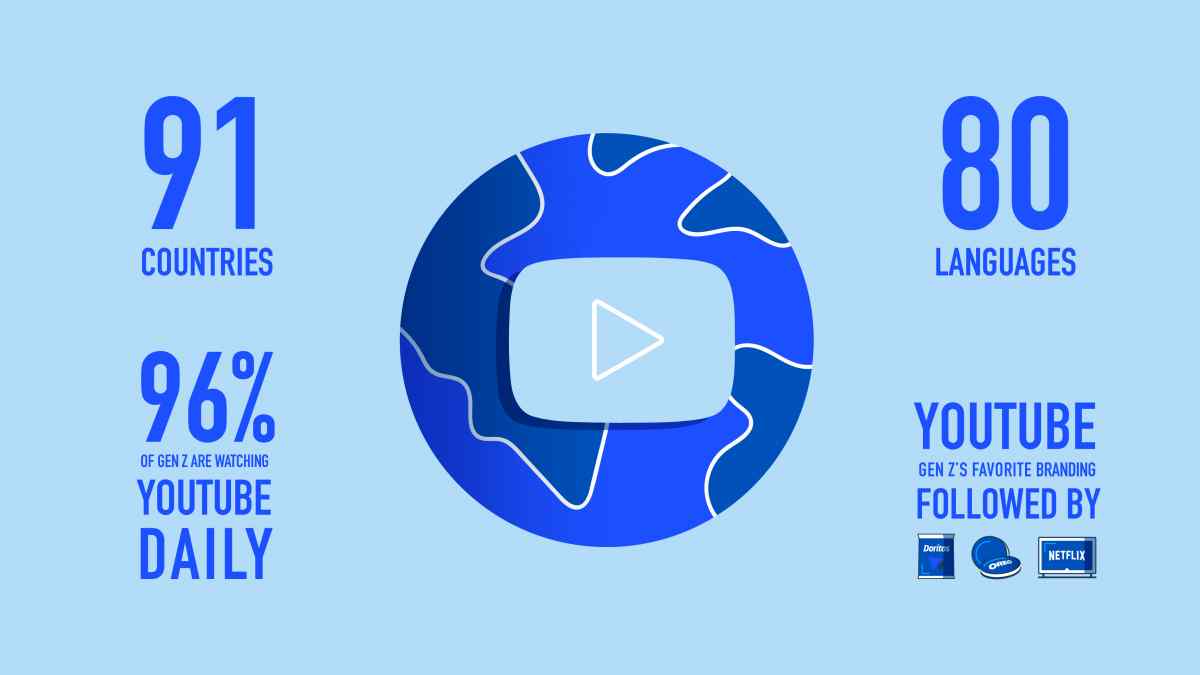 WVU has crafted its YouTube channel with these things in mind. Their content publicly speaks to prospective students by highlighting two narratives — what campus looks like, and what the Mountaineer student experience is like. Dobies recommends watching (and acting) on YouTube trends, making graphics look and feel like YouTube, and prioritizing YouTube-specific content that isn't shared to other social platforms.​
4. ​Avoid "all-about-me-ism," especially on Twitter. Did you know that the average lifespan of a tweet is 18 minutes? No wonder Twitter is such a challenging platform — who has the time to keep up with that? Adam Conner-Simons of MIT's Computer Science and Artificial Intelligence Laboratory (CSAIL) told us how he and one teammate took CSAIL accounts from 4,000 followers and nearly no engagement to over 100,000 followers with 100+ RT per post. How'd they do it? They stopped talking only about CSAIL and turned their account into what he calls "everyone's fun, interesting, tech-savvy friend."

CSAIL regularly incorporates news that doesn't come from MIT and uses it to leverage themselves as thought leaders. They also lean into visual comparisons, humor, and trending topics to tell stories that otherwise wouldn't seem compelling.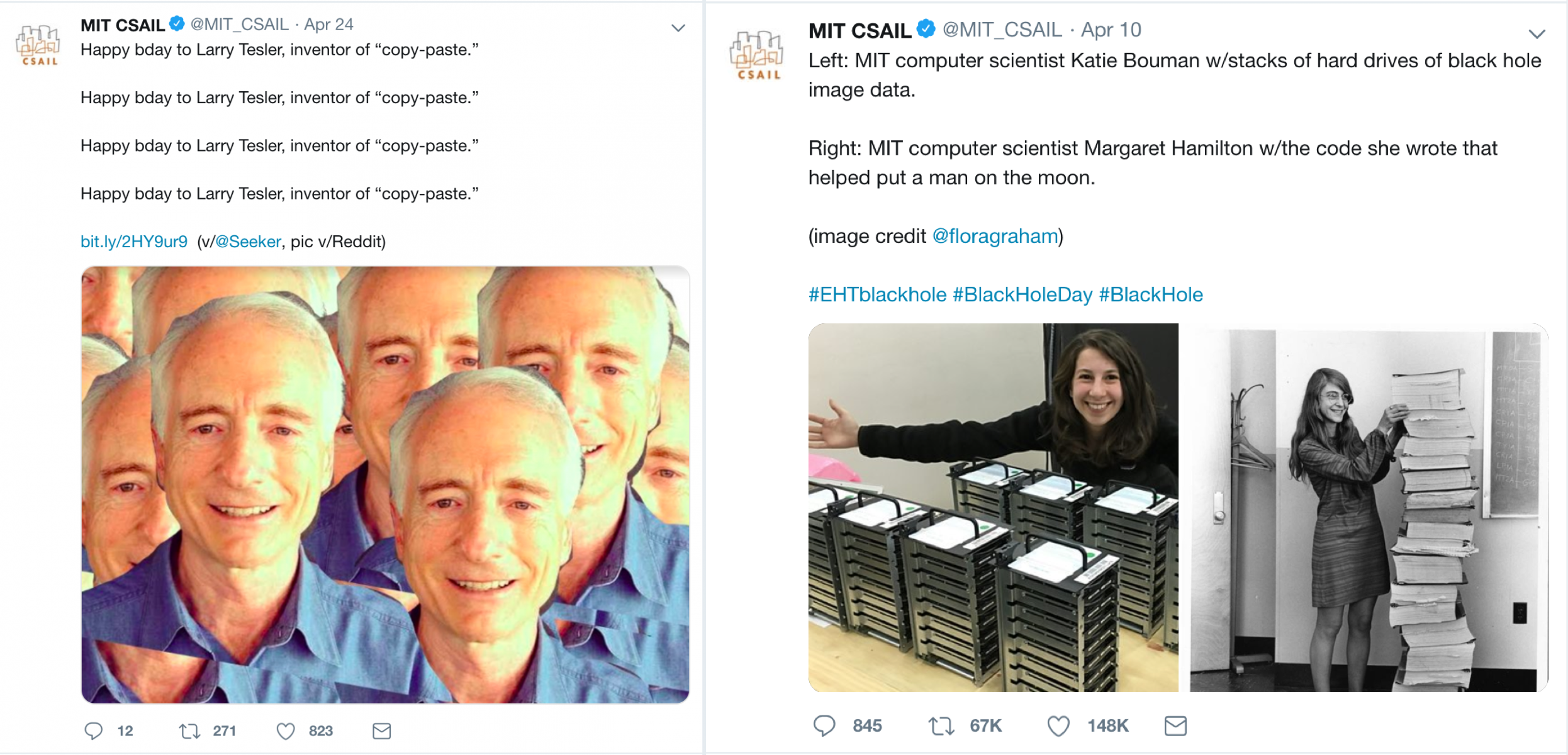 Remember, change doesn't happen overnight. Each of these CASE presenters created a strategy and stuck with it for about two years before seeing the true effect of their work. Don't get discouraged. Chart your course, stick with it, and measure success along the way. You'll never know if it works unless you try!