A bit about brand
A brand is not one thing. It's a collective idea created through shared perceptions and personal associations — intended and not. A brand is made by many but experienced in countless individual moments.
Marketers have a limited ability but integral responsibility to define their own brand. They can describe it through positioning and express it in ways that can be gathered into a platform that includes voice and tone guidance as well as visual identity standards.
Brand: A collective perception elicited and evolved through individual interactions
Positioning: Internal language that forms a foundational understanding of a brand
Platform: A unified, multi-channel creative expression of the brand positioning
A bit about our brand
In 2016, the team at KU Marketing set out to develop a unified brand for the university. Through data, surveys, and interviews, the community expressed overwhelming alignment on KU's values and mission.

These findings informed KU's first-ever brand positioning and pyramid, which illustrates the personality traits, rational and emotional "reasons to believe," pillars, purpose, and promise — to give rise to greatness — that underpin all we do, from marketing campaigns to personal interactions.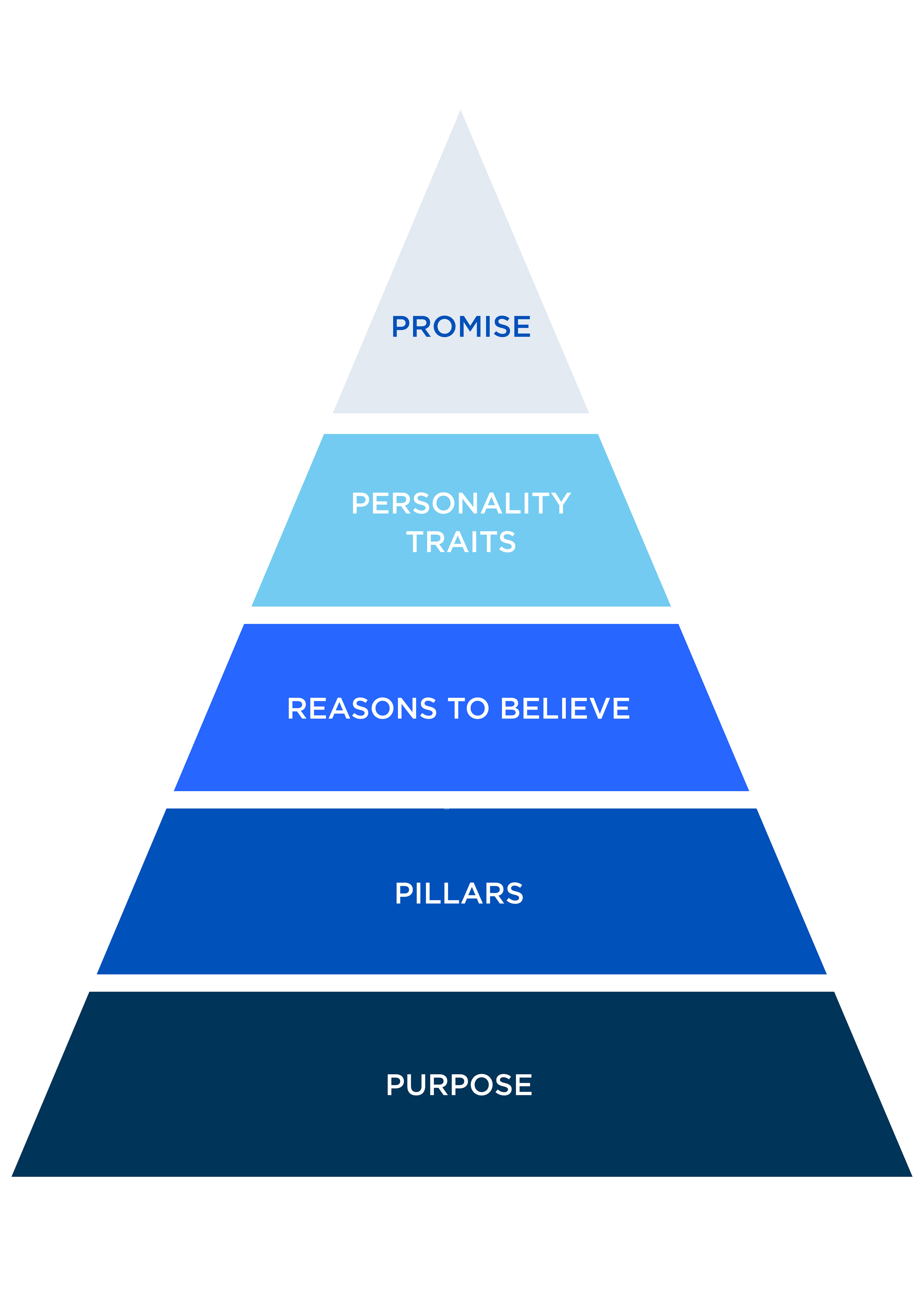 ---
---
---
Elements of the brand pyramid
Promise

Give rise to greatness.

Personality traits

Curiosity • Heart • Kindness • Virtue • Resolve

Reasons to believe

Education • Research • Service • Traditions • History • Spirit
---
---
---
List
Pillars

We inspire Jayhawks to their full potential. • We fuel discovery and ambition. • We revel in the tradition-rich Jayhawk spirit. • We care for our students, our state, and the greater good.

Purpose

Transform our students and society through academics, discovery, service, and spirit.
Our Chant Rises
Once we established KU's brand positioning, we set out to develop a creative brand platform that could work across a range of media and the breadth of the university. Inspired by one of KU's most beloved and recognizable traditions, Our Chant Rises proved to be emotionally resonant, metaphorically rich, and singularly KU.
KU's foundational principles are built into the DNA of Our Chant Rises, present even in the name:
Our: Community and inclusivity

Chant: Energy and tradition

Rises: Excellence and greatness
Our Chant Rises is flexible and wholly representative of the university's identity. Moreover, its evocative and aspirational language is fertile ground for creative campaigns. It has proven to be an effective first brand platform for KU, and sets the stage for even greater iterations to come.
Why KU's brand matters
KU's iconic traditions and unmistakable mascot hold immense brand equity that moves and connects our community. Brand equity functions like a shared shorthand, one that all Jayhawks claim and those outside the fold recognize. Rooted in our position, the platform keeps familiar elements — the Jayhawk, the signature, and the colors crimson and blue — while offering new directions that evolve to meet our changing times.